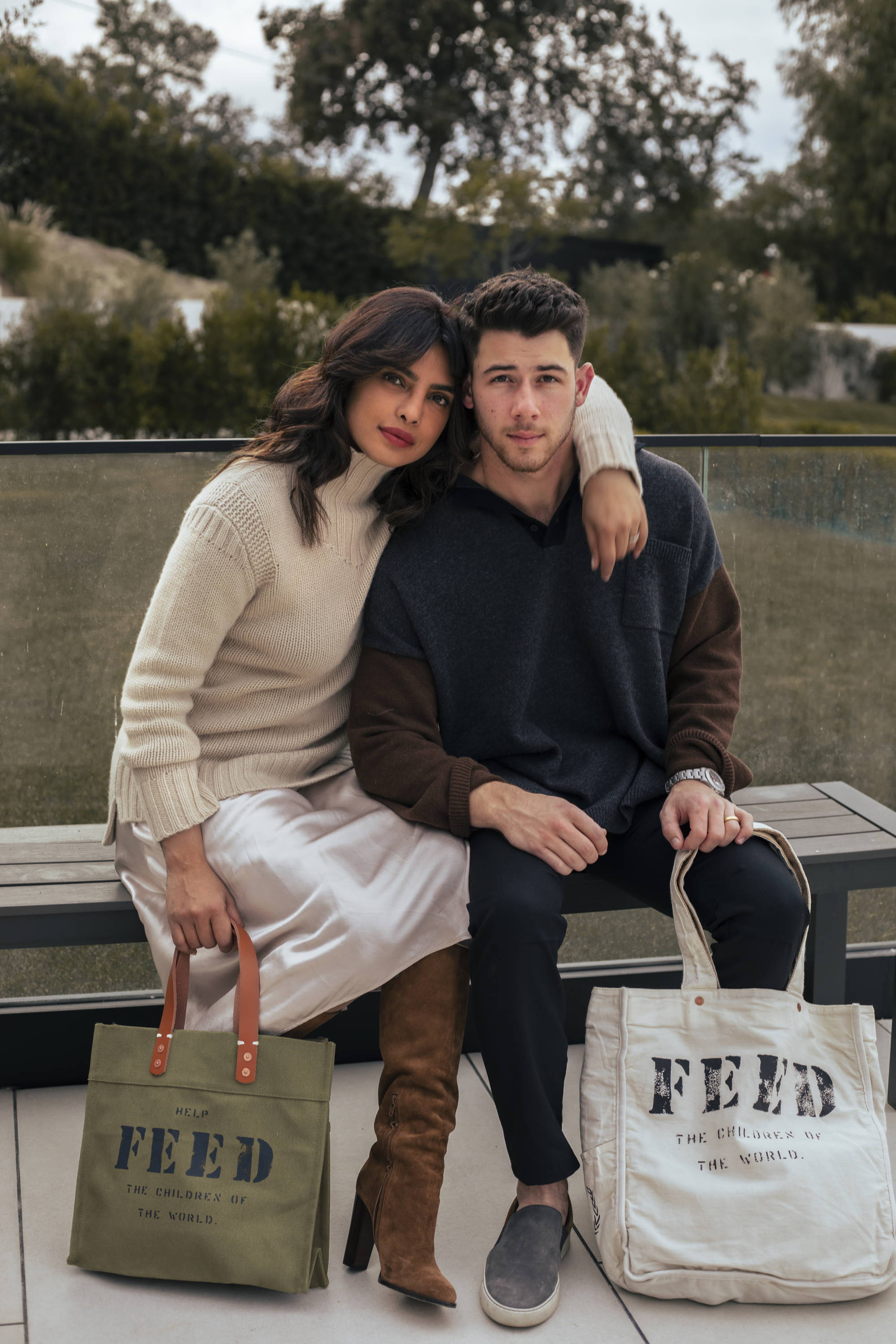 Goodbye, 2020! To be honest, we won't miss you, but even in a year that was challenging and unprecedented (to say the least), we did so much good together. And it's never been more important. Cheers to 2021 and keeping the good going.
As a result of the pandemic, rates of hunger and food insecurity have doubled. In families with children, the need has tripled. We created a tote to help our home city, by supporting the Food Bank for NYC. These totes sold so quickly we restocked them 3x in one month, helping to provide a total of 303,317 meals in NYC.
2. Honoring Ruth Bader Ginsburg

Along with the many tragedies of 2020, this past year brought the loss of a truly incredible humanitarian and devoted activist. We honored her with a special tote that helped support the ACLU, encouraging all of us to not only remember her, but make her proud with our actions. It sold out in just 3 hours.
For the first time ever, we set a holiday meal goal, aiming to provide more meals in one single holiday season than ever before. Not only did we meet this goal, we exceeded it more than 3x over, helping to provide over 1 million school meals in just two months, all thanks to you (and our incredible celebrity supporters). Thank you, thank you, thank you!!
4. Committing to Anti-Racism
2020 called upon all of us, more than ever, to be activists. With all of the challenges, last year brought much-needed social change and humbling awakenings. FEED shared our thoughts and commitments to not only diversity & inclusion, but being actively anti-racist and our role as a brand that fights for basic human rights every single day.
Building on our commitment to natural, sustainable materials, we launched our first-ever waste-free, biodegradable, Organic collection of bags with our friends at Package Free, designed to help you shop (and live) more sustainably. Shop the last few bags!
To close out the year, we celebrated alongside our longest-standing nonprofit partner, as they received a truly incredible (and much-deserved) honor – the 2020 Nobel Peace Prize, for their dedication to fighting hunger and bettering conditions for peace. We couldn't be prouder to support them every day, since our founding in 2007.
During the devastating bushfires in Australia, we came together to help Australian families (and animals) in need, with a special tote that helped support the World Central Kitchen and their emergency meal efforts. The first round of limited-edition totes sold out in just two hours!
8. Bringing back an old fave (the Packable Zip Tote!)
After years of requests, we were able to bring back one of our most popular products ever, created years ago in partnership with Whole Foods! We brought it back on our own and the Packable Zip Tote is now available in 3 colors and quickly becoming a best seller.
9. We voted! And created a tote to spread the word.  
One of our most popular statement totes (ever), our Vote, Vote, Vote Tote not only spread an important message about using your voice, by voting, but helped support When We All Vote. It was restocked (and sold out) multiple times!
10. The return of FEED Home

For the second year, we brought back our seasonal and handmade FEED Home Collection. This year, to help respond to the increase in need as a result of the pandemic, our collection helped benefit No Kid Hungry exclusively, to provide meals at home. Shop the last few pieces before they're gone!