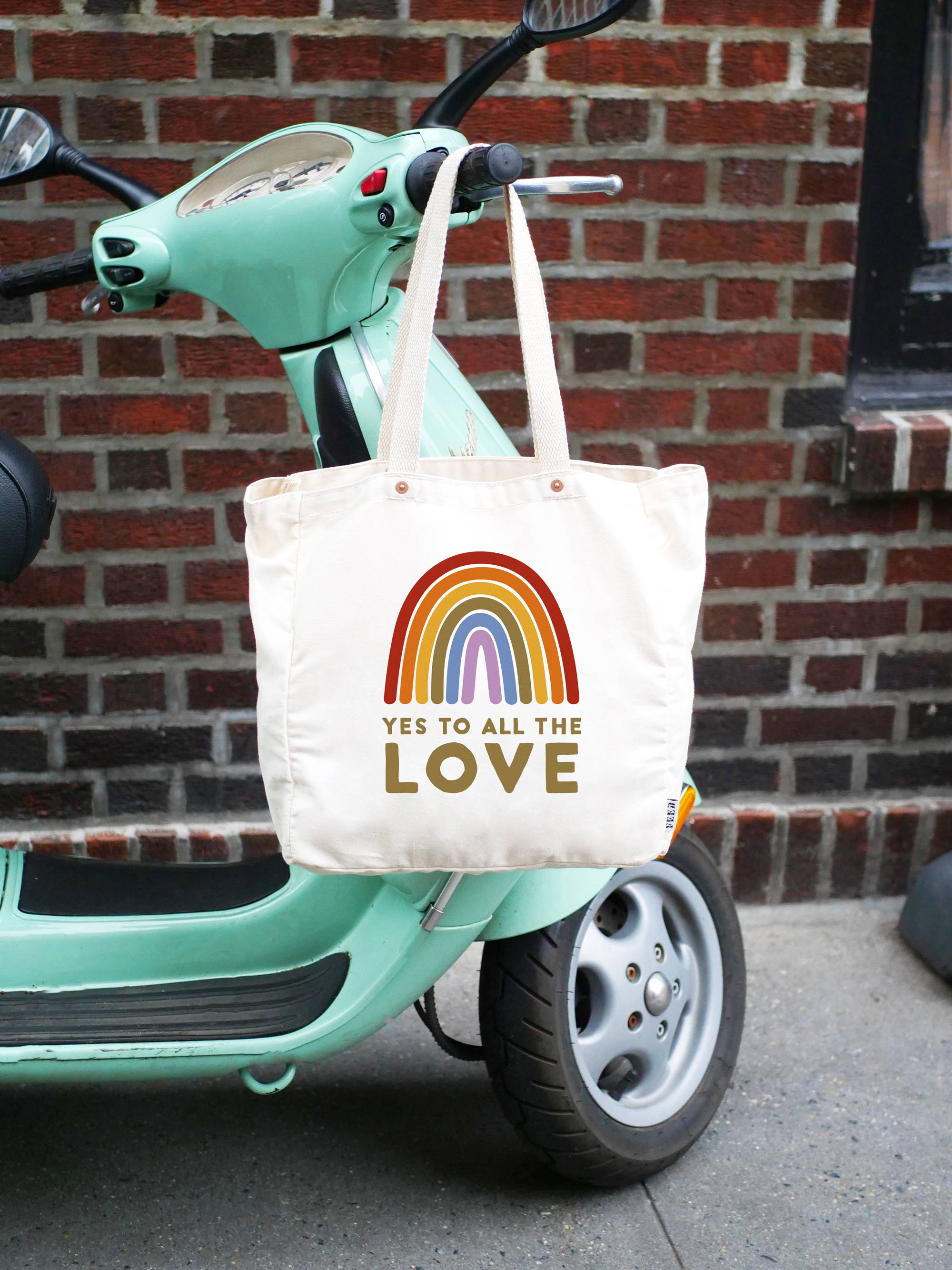 To be honest, we won't really miss you, but even in a challenging year, we managed to do a whole lot of good together. And there's so much more to come.
1. Our Biggest Holiday Meal Goal
2. The Recycled Collection

We proudly launched our first-ever collection made entirely of rPet (aka, recycled plastic). Planet-friendly bags that also fight hunger, for the win.
3. Introducing Akshaya Patra
This year we added a third giving partner, Akshaya Patra! They are the provider of the world's largest mid-day meal program, helping us reach children in India with every purchase.
From an unprecedented winter storm in Texas that left millions without safe water or power, to a major covid surge in India that overburdened the healthcare system, this community helped us give back even more, supporting organizations on the front lines.
5. Celebrating Pride Month
We believe that every person deserves a life filled with love and free from discrimination. We created a tote to celebrate Pride Month and help raise funds for the Human Rights Campaign. We sold out 4x and donated over $10,000 to support HRC.
For the second year running, we launched a collection in partnership with the iconic Polo Ralph Lauren brand. Not only did the unisex collection help fight hunger here in the U.S., but it was made using recycled cotton, with no added dyes. P.S. There's a few Polo shirts left on our site!
7. Celebrating Black History Month
To commemorate Black History Month, we created a special tote celebrating a few of the incredible Black women who helped shape history – from Harriet Tubman to Kamala Harris. We raised funds for the NAACP with every purchase, donating nearly $5,000 to support their work.
8. Comitting to Anti-Racism
In June, we updated everyone on our commitment to antiracism and the actions we've taken as a company to support this important work. In 2021 the models we hired were 64% BIPOC and our brand ambassadors were 65% BIPOC, we participated in a DEIA training as a team, and we committed to the 15% pledge for the FEED Shop & Cafe.
9. Designing with the Planet in Mind
10. The FEED Home Collection

We brought back our very special, seasonal FEED Home collection for the third year in a row. Featuring handmade goods that do good, from wooden serveware to handmade linens. Shop the collection (before it's gone!).