In the frenzy of high summer, I find myself busier than ever. Out of our normal family routine and in new and changing surroundings, summer seems to require more logistics, more packing and unpacking, more chaos. But this is the price we are lucky to pay in exchange for summer adventures and lasting family memories. This summer chaos extends to my current headspace – and mom brain doesn't help. As we collectively navigate what it means to live in our world today and grapple with the most meaningful ways we can all make a positive difference, I feel incredibly privileged, nearly 15 years in, to still feel not only passion and excitement for my work, but to feel that we are creating meaningful change together every day at FEED.
I was recently struck in reading Oliver Burkeman's newsletter called "The Imperfectionist" by a blurb about the distinction between seeking meaning and seeking 'aliveness.' As humans – especially us type-A folk – we put a lot of stock in meaning and hold ourselves to nearly impossible standards when it comes to how we can and should be showing up in the world and the type of difference we should be making. Burkeman argues for a switch in focus away from finding meaning to simply feeling alive. He quotes Joseph Campbell who said, "People say that what we're all seeking is a meaning for life, I don't think that's what we're really seeking. I think that what we're seeking is an experience of being alive… so that we actually feel the rapture of being alive."
For the remainder of the summer, I am challenging all of us – while we may not put aside seeking meaning and working towards building a better world – to also allow ourselves a minute (or many minutes) to simply feel the rapture of being alive. Because especially in the summer, it is oh so sweet.
Here are a few things I've been loving & living in this past month
What has been your summer highlight so far?
It is so hard to pick a singular summer highlight, but it might have been swimming in the ocean with my 6-year-old son for the first time. He was so proud to jump off a diving rock and then swim out to a little raft in the ocean. Seeing my kids learn new skills and grow in new ways over the summer is such a joy.
Reading, Watching, Listening
I watched and was extremely inspired by "We Feed People," a new National Geographic documentary about Jose Andres and his journey to starting World Central Kitchen (WCK). His can-do approach to feeding the most vulnerable people in times of great need is truly admirable. FEED has long supported WCK and we plan on doing even more to lend our support to their important work.
We partnered with our friends at Lingua Franca to design something really special. Join the waitlist to shop it first next week!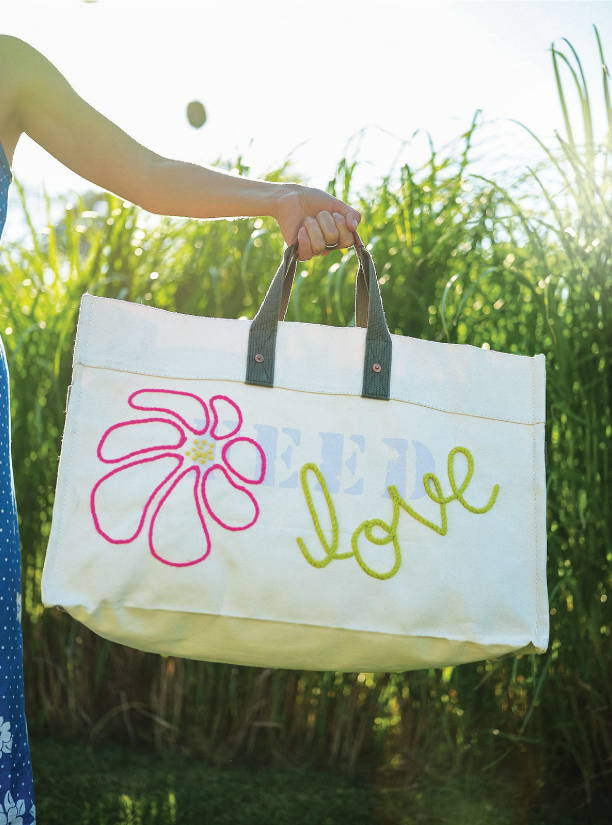 ---