Let's provide 1 million school meals this holiday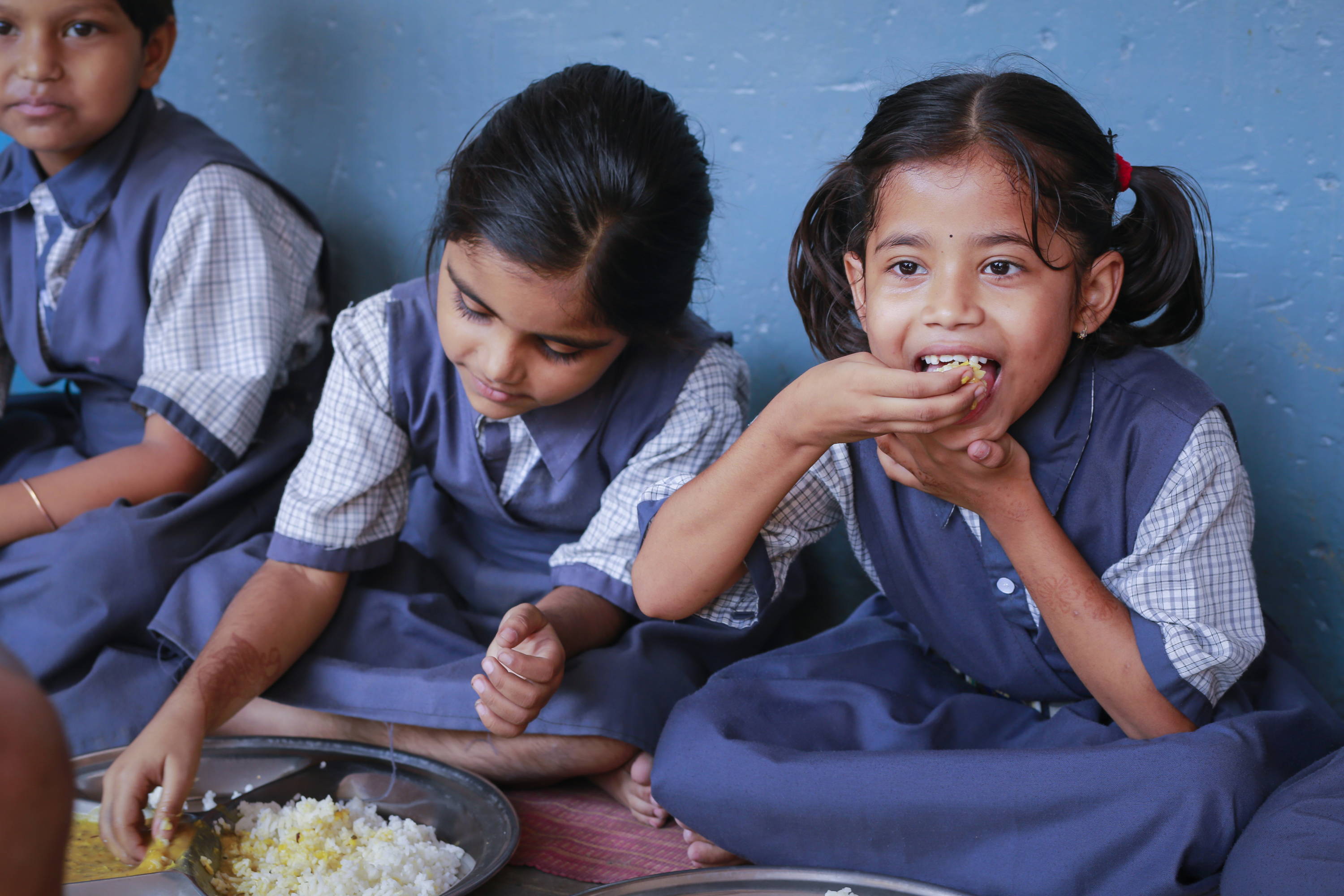 ---
This holiday season, even after a few years filled with so much uncertainty and so many challenges, this community still fills us with so much joy, happiness, and hope.
By helping us make a difference every single day, with every single purchase, you are helping us build a better, brighter, kinder future.
To bring your impact to life this holiday season, we're sharing some student stories from around the globe – from Montana to Malawi – thanks to our incredible nonprofit partners: The UN World Food Programme (WFP), Akshaya Patra, and No Kid Hungry.
Some of these recent stories feature students (and their families) who were impacted by the pandemic and the resulting school closures. Our incredible nonprofit partners adapted their school meal programs to meet this need, delivering food aid directly to families or establishing food pick-up sites at schools. You helped support this work with every purchase and every extra donation.
To do even more good ('tis the season of giving), we're setting a holiday meal goal again this year – and it's our biggest meal goal to date.
We're setting out to provide 1 million school meals this holiday season. 
That's one million opportunities for a brighter future.
Join us in celebrating your collective impact! You deserve it.
---
Nok,

Cambodia
"My family and I live in Siem Reap province. I love to eat KorKor Soup because it has lots of vegetables, pumpkin and meat. When I go to school, I love to play soccer. I love to study Khmer literature. In the future, I want to become a doctor because I could help patients." – Nok Kimlay, age 11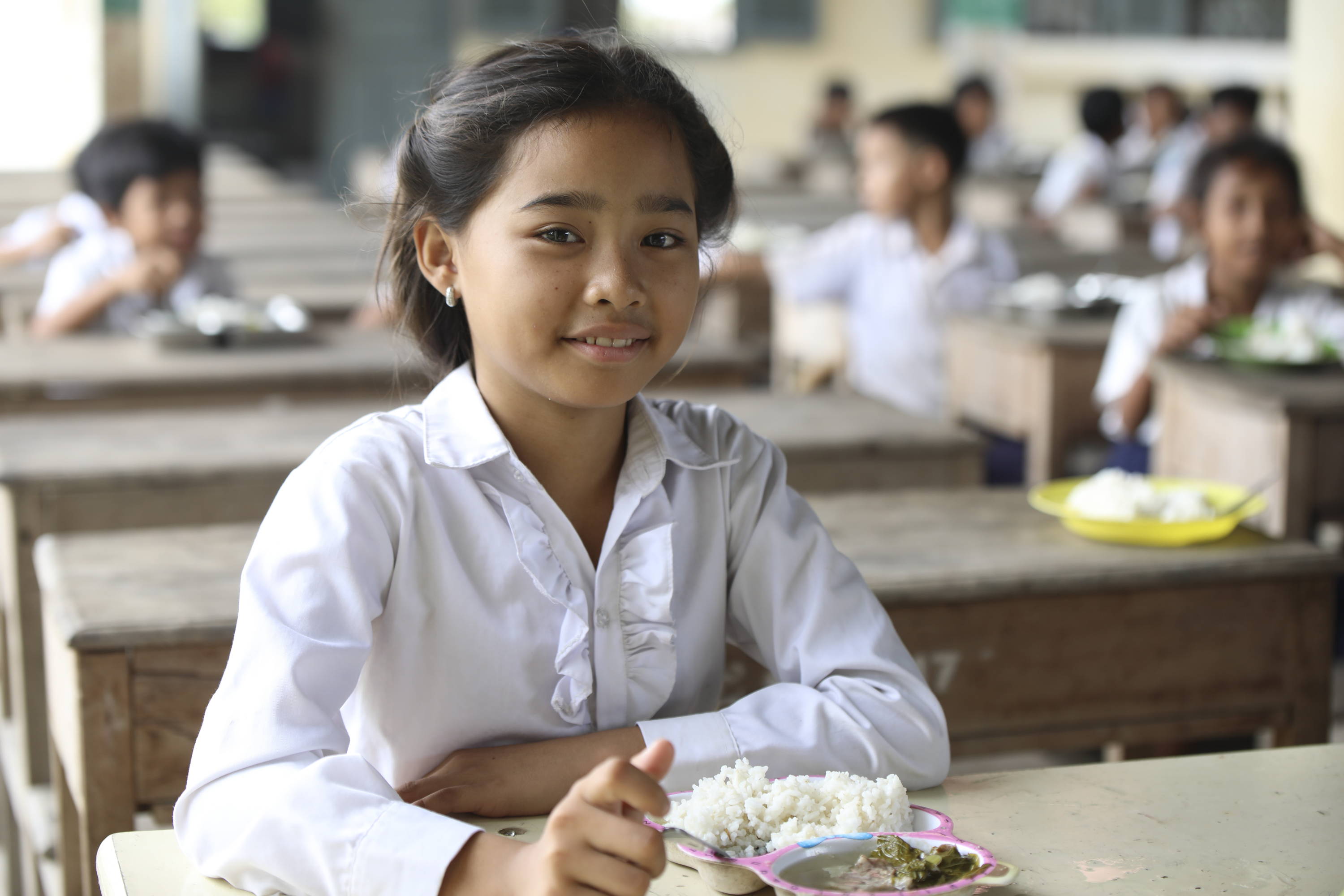 Student story provided by WFP; Photo: WFP/Vanna Sokheng
WFP does not endorse any product or service.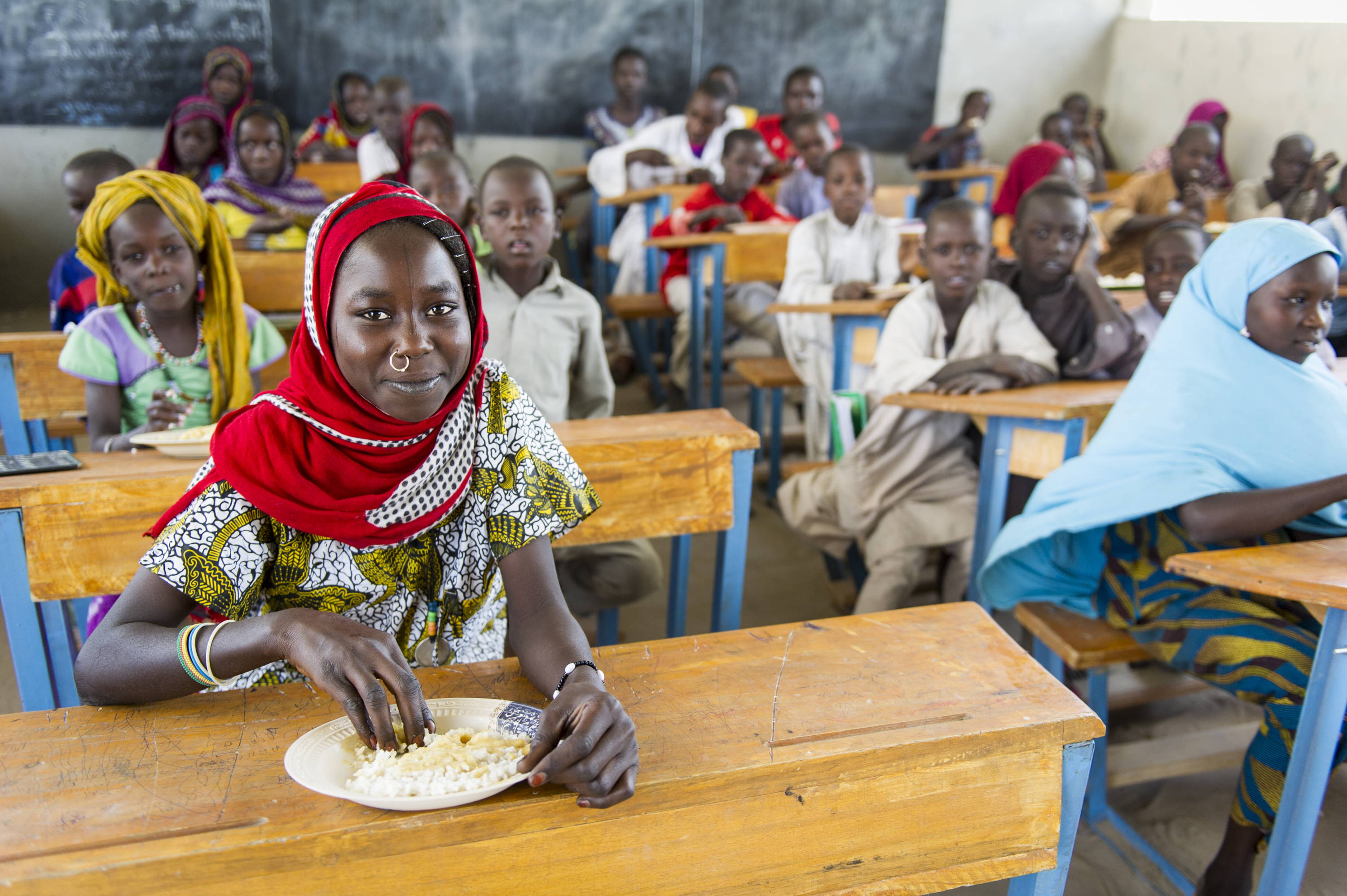 Student story provided WFP; Photo: WFP/Giulio d'Adamo
WFP does not endorse any product or service.
Ismail,

Honduras
Ismail is always happy to get his lunch at his school in Western Honduras, where WFP has helped the school cooks to incorporate plenty of nutritious items in the daily meals they provide (including vegetables grown in their school garden and cheese from local dairy farms).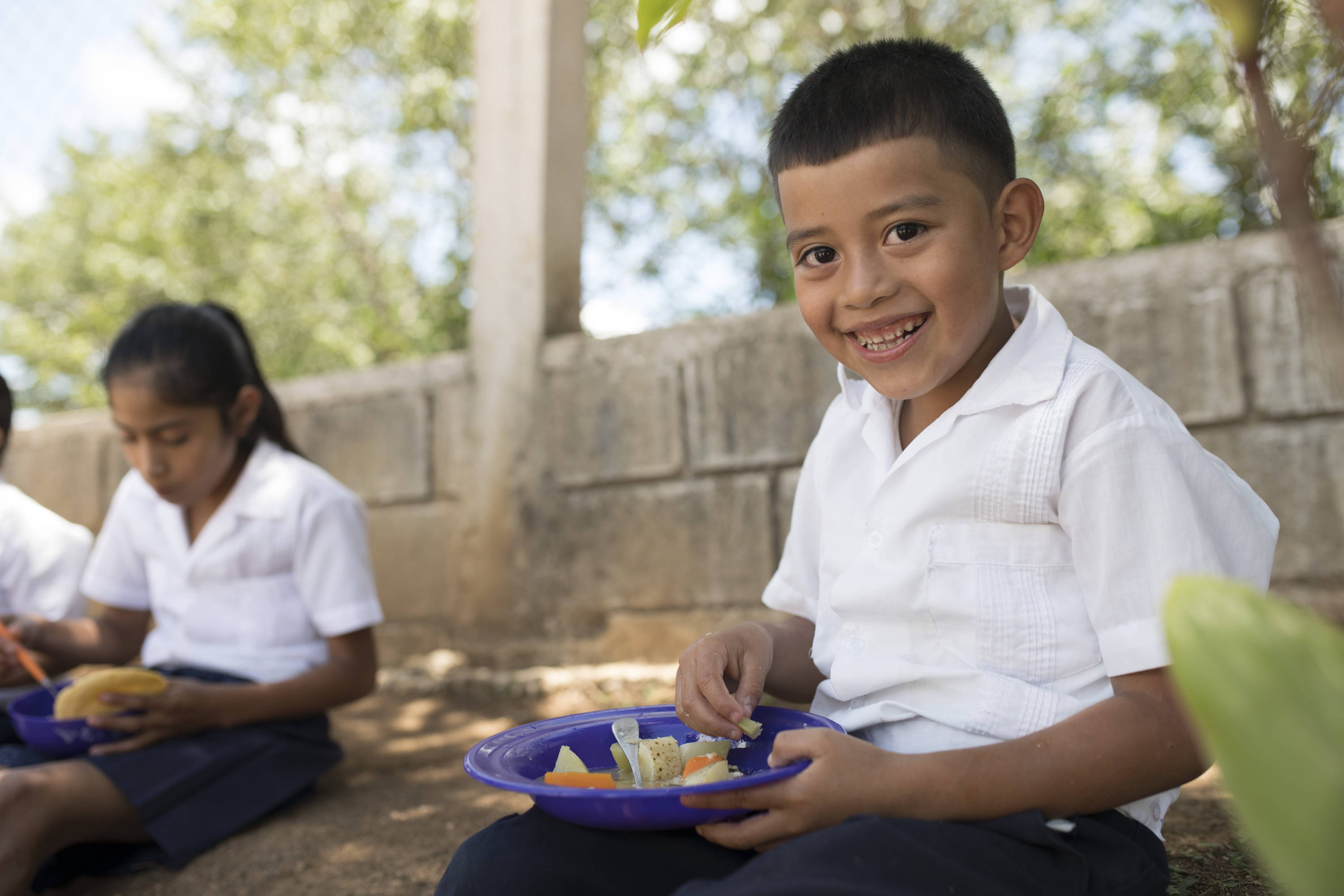 Student story provided by WFP; Photo: WFP/Daniel Boone Rodriquez
WFP does not endorse any product or service.
Joyce, Treeza, Jacqueline, Langizo,

Malawi
Joyce grows maize and pigeon peas on her 1-acre farmland. She is a single mother with five children. This year, she harvested 5 bags of maize, 10 bags short of what her family requires in a year.
"When school was open, my children would happily go to school on an empty stomach knowing they would eat breakfast there – for they love the soy-blended porridge."
"This pandemic has forced my children to stay at home for too long. Keeping them at home all this time means more food consumption. I can't afford to feed them every morning so at times they forego breakfast. I fear that skipping breakfast may affect their nutrition status in the long run," says Joyce.
Lovemore Ali, WFP Monitoring Assistant, seen here with Joyce, distributing food to parents at a WFP-supported school.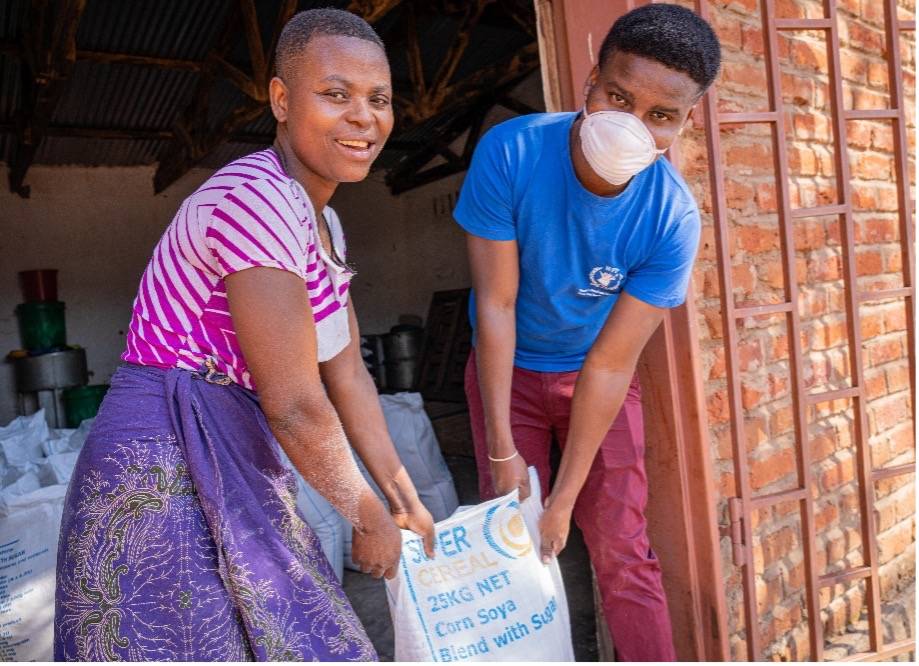 Student story provided by WFP; Photo: WFP/Francis Thawani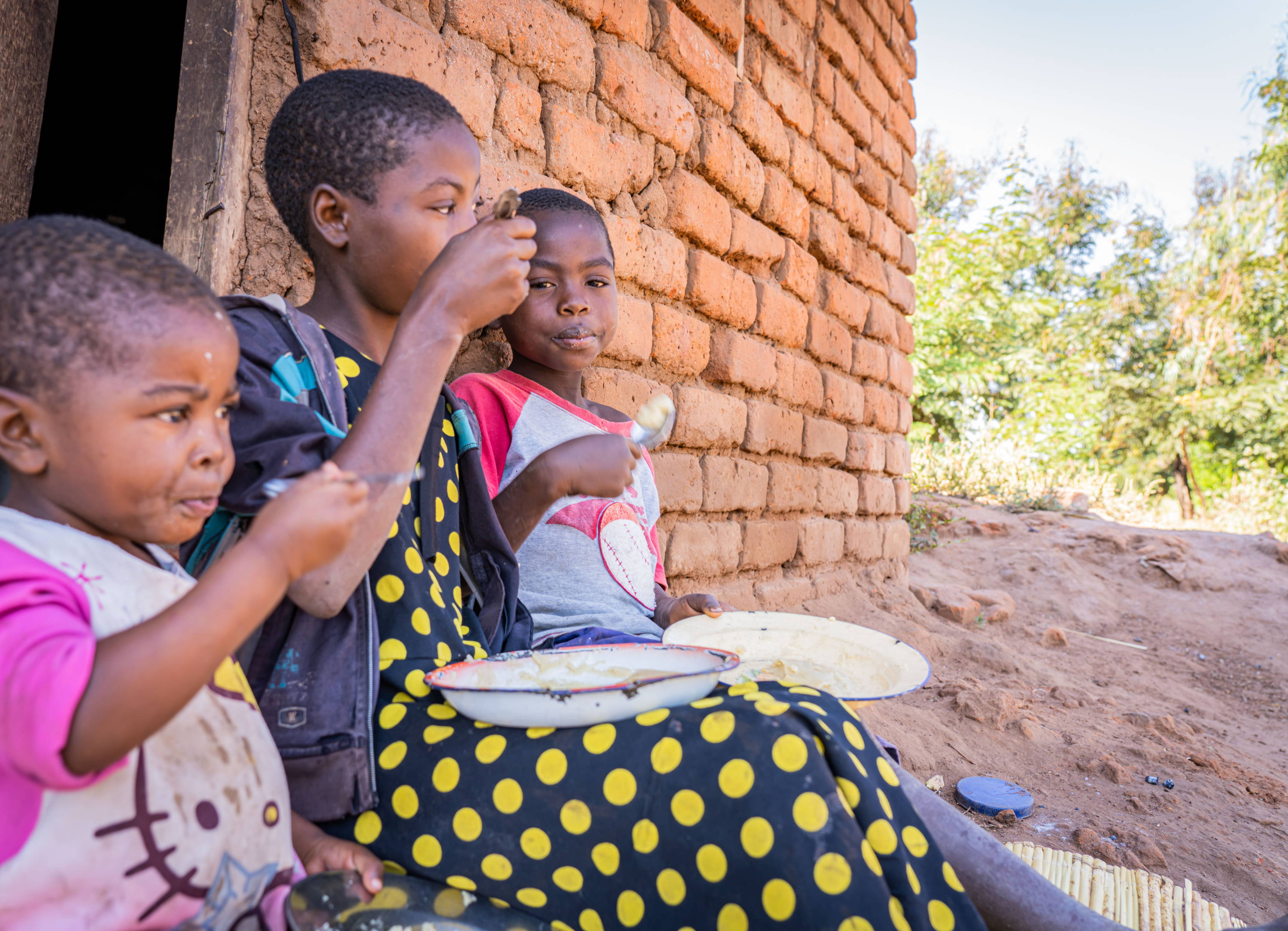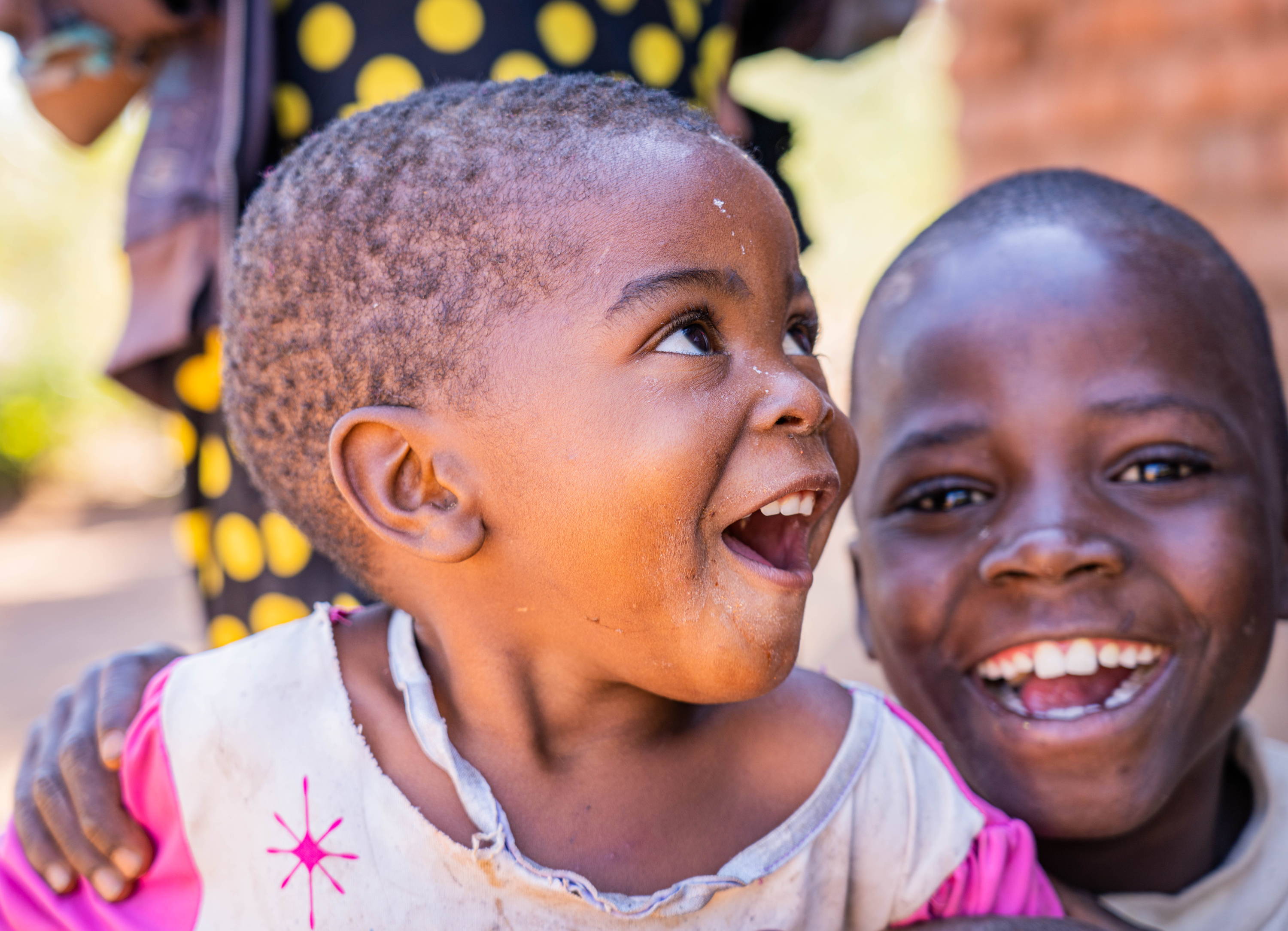 WFP does not endorse any product or service.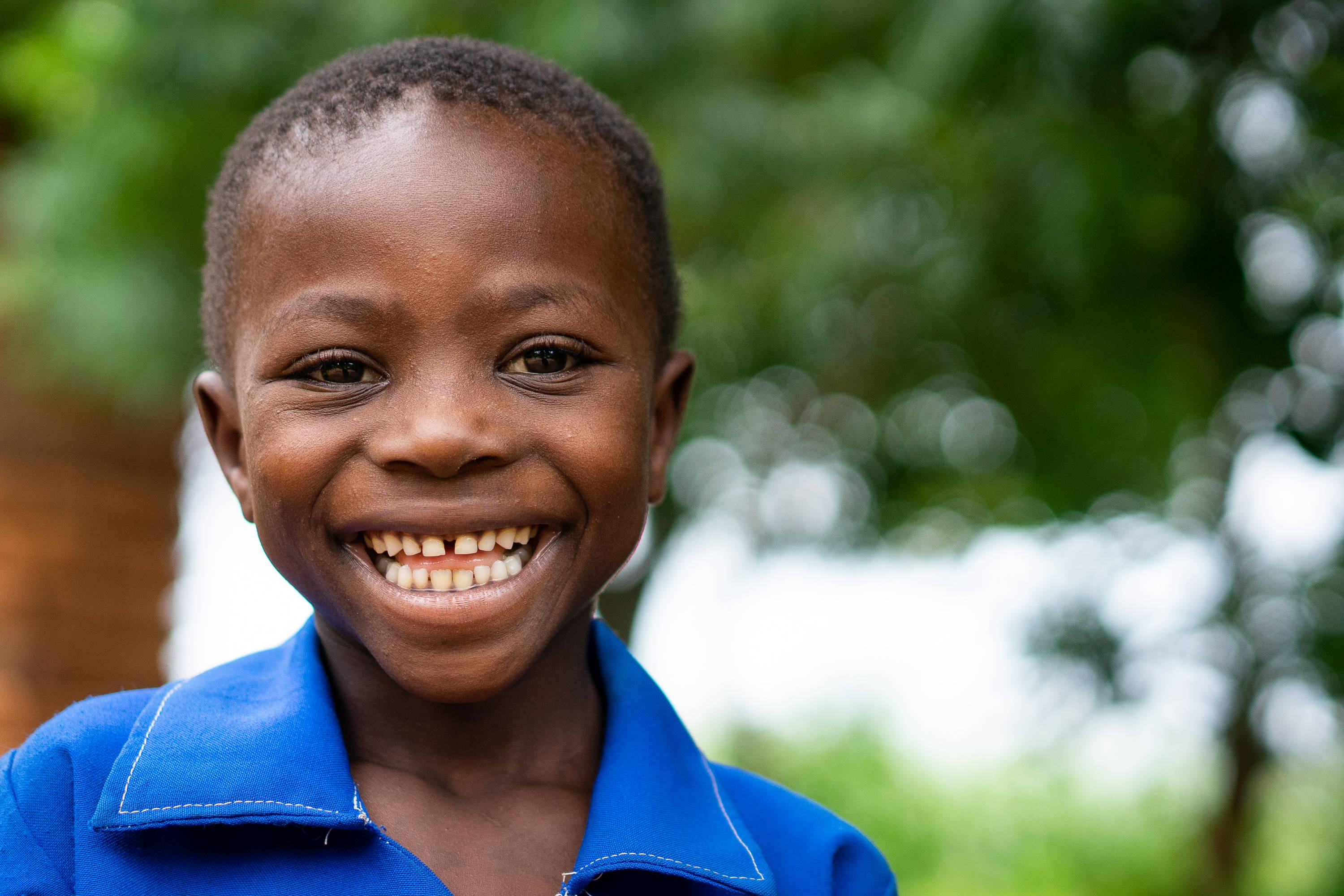 Student story provided by WFP; Photo: WFP/Badre Bahaji
WFP does not endorse any product or service.
Kajal,

Ahmedabad
Studying at Santer Prathamika Shala, Ahmedabad, Kajal is in Class 7. She is passionate about dancing and believes that with talent and practice she make a career of it.
She says that what a dancer needs most is talent, and dedication. Aware of the financial constraints at home, she does not want to put pressure on her parents to send her to classes to train. Instead she learns what she can from videos on YouTube. She is determined to get a scholarship in Mumbai, and then dance professionally.
Kajal adds that she is grateful for the energy she gets from the lunch served at school. The nutrition, she says, helps her keep physically fit and practice regularly. Her favorites on the menu are jeera pulav and subji.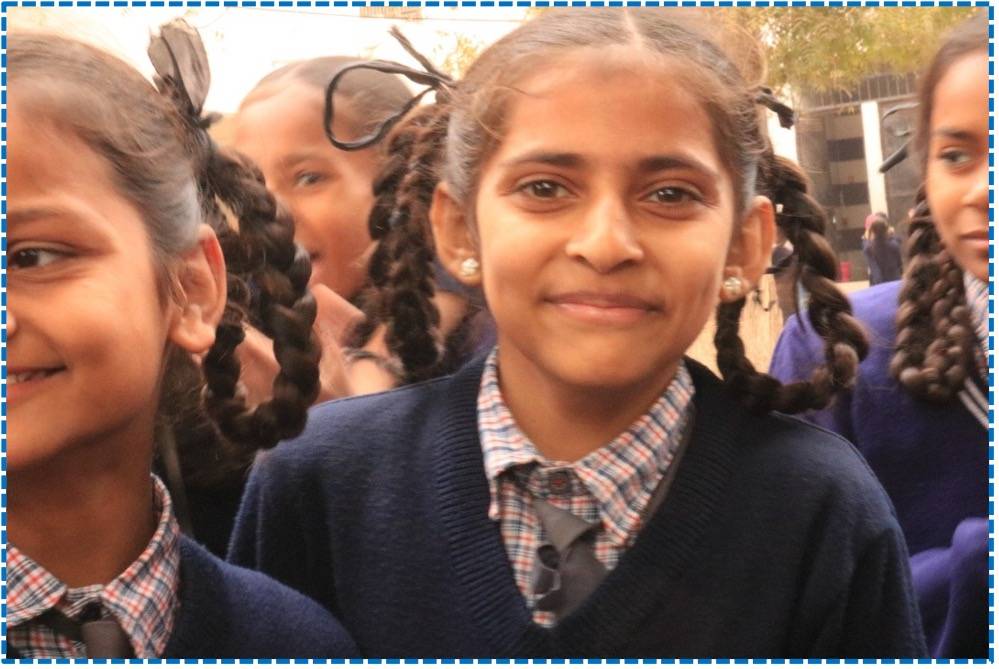 Student story provided by Akshaya Patra
Shyaali,

Nagpur
Shyaali is 13 years old and studying in Class 8, a student at Ekaathmanagar School in Nagpur. She lost her mother when she was 11, and now lives with her father who is an alcoholic. She says her father is often aggressive and abusive, and she has no choice but to go on. At home, she cooks and takes care of day-to-day necessities. At school she studies hard and dreams of one day becoming a dentist and making a new life for herself.
Shyaali says she takes on every day as a challenge. And adds, "I will become dentist one day, and you can be the Chief Guest at the opening of my clinic." For the lunch she receives at school, she is grateful as it's one less thing for her to worry about. She especially enjoys the days they are served vegetable pulav and aloo matar.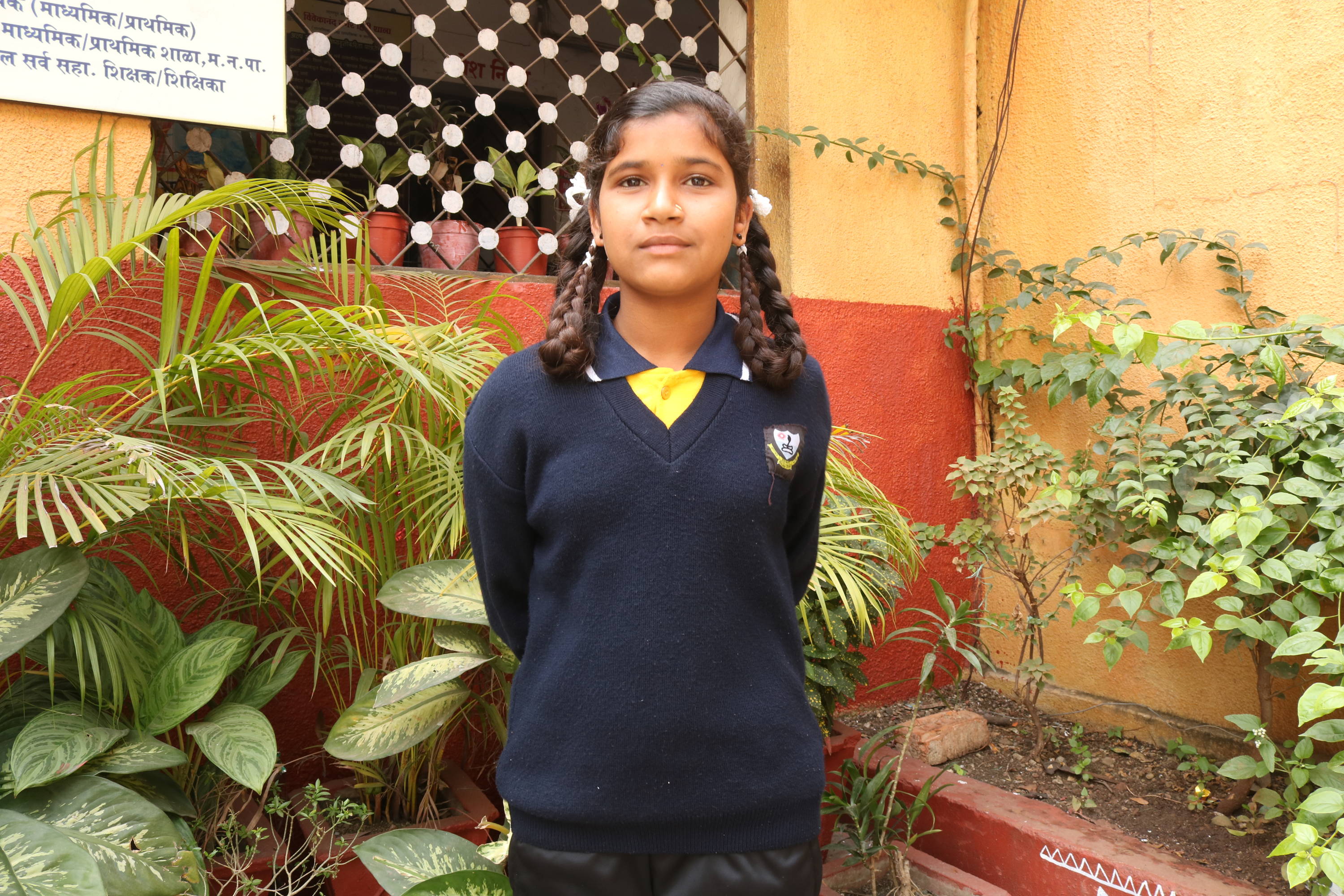 Student story provided by Akshaya Patra
Sujita,

Daman
Sujita is a Class 3 student at CPS Primary School in Silvassa, Daman. She lives with her grandparents since her father left when she was born, and her mother remarried and moved away.
She aspires to be a doctor when she grows up. She says her grandfather is happy with her choice though he's explained the financial difficulties of her pursuing her dream. But Sujita says, "I often feel scared, but that is my dream, so be it." Her Headmistress at school feels that Sujita shows great promise, "At this age, she has been through a lot. She is so courageous and loving that one cannot say what has happened to her. She hides it behind a smile."
Sujita is also happy about the lunch she receives at school, which lessens the burden on her grandparents. Her favorites on the menu are the vegetable subji and khichadi.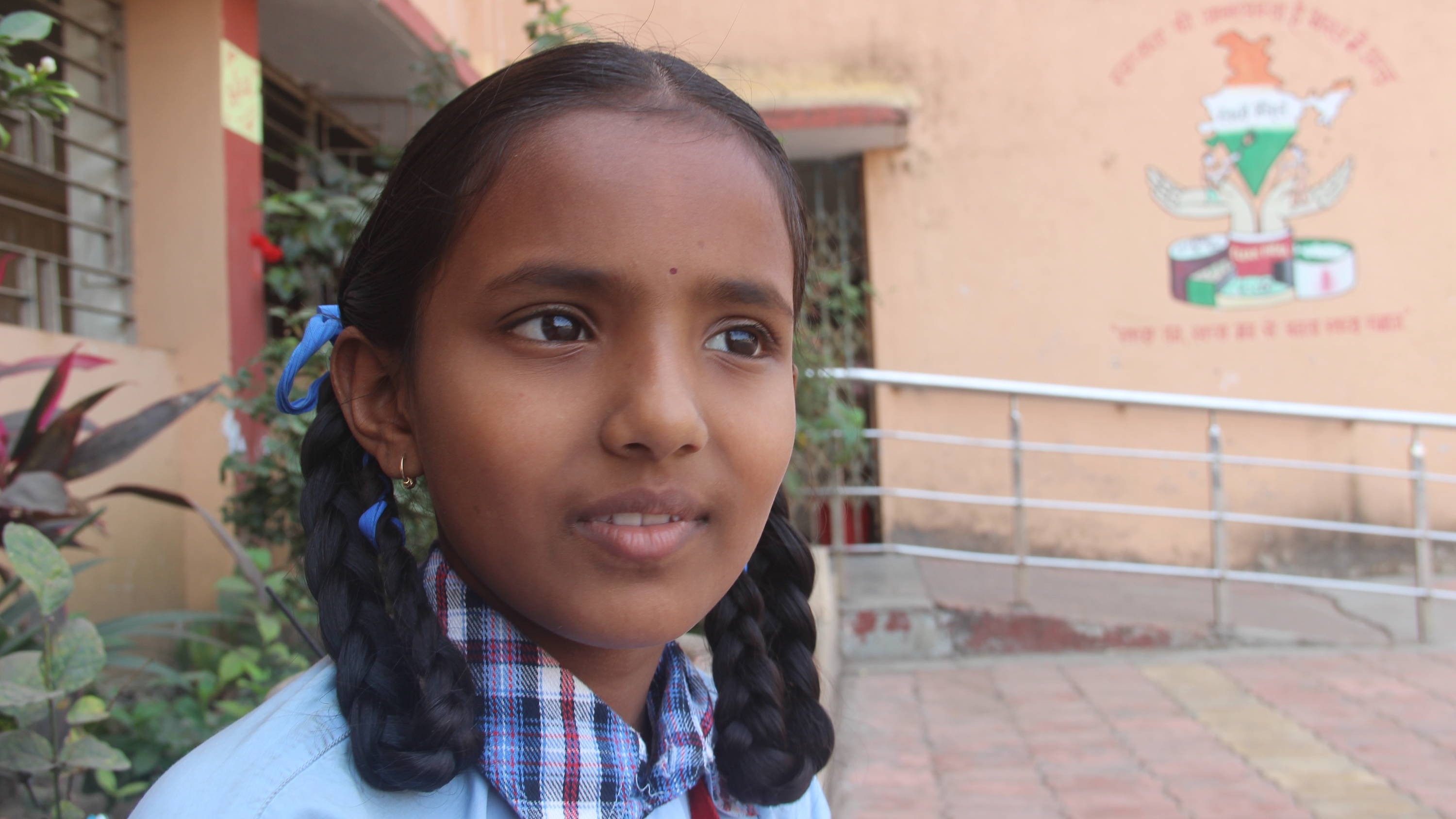 Student story provided by Akshaya Patra
Brad, United States
Brad carries around a notebook full of ideas. He dreams of being an inventor when he grows up, but sometimes it's hard to focus because he hasn't had enough to eat. His family is having a tough time putting food on the table.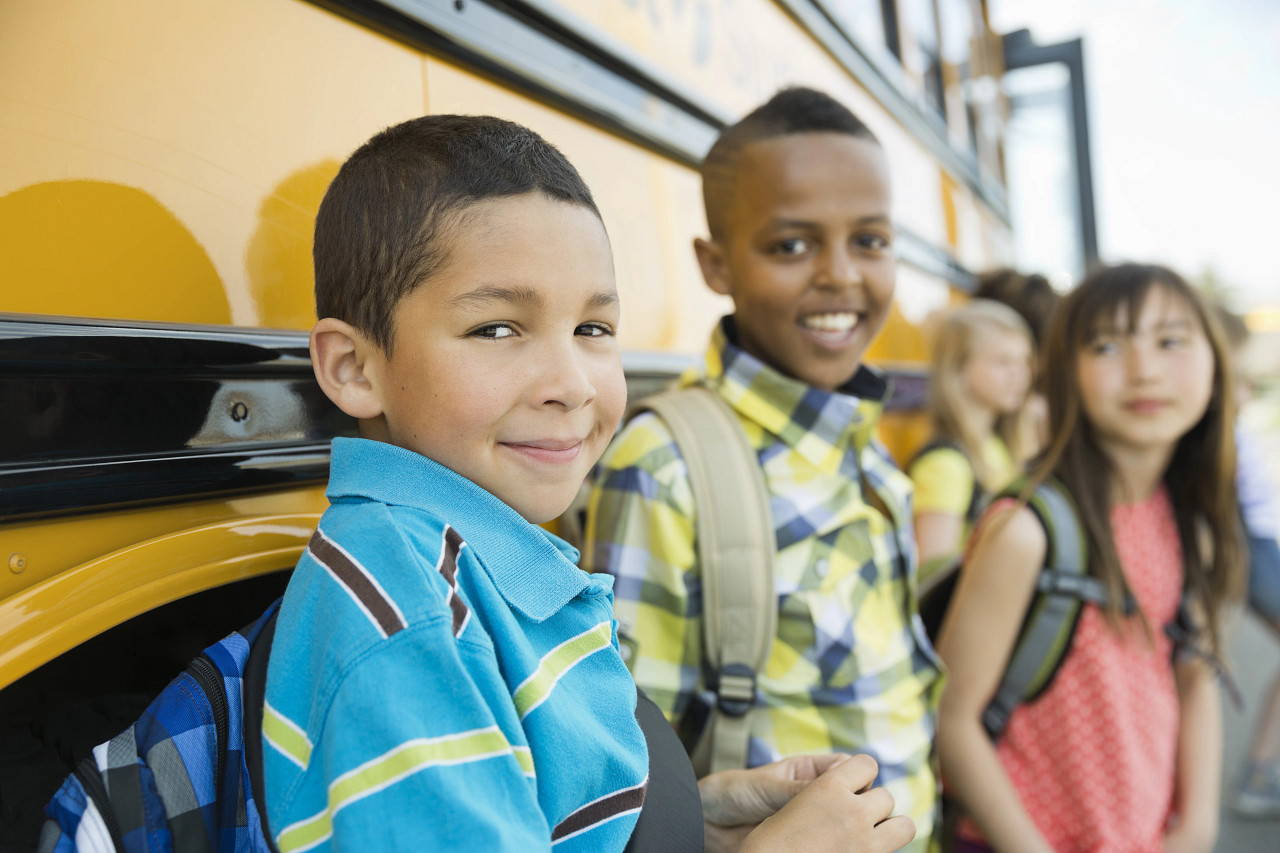 Student story provided by No Kid Hungry
Jada,

United States
Jada loves science and computers. She likes to take machines apart just to see how they work. But it can be hard to feed her inquisitive mind when she's distracted by a rumbling stomach.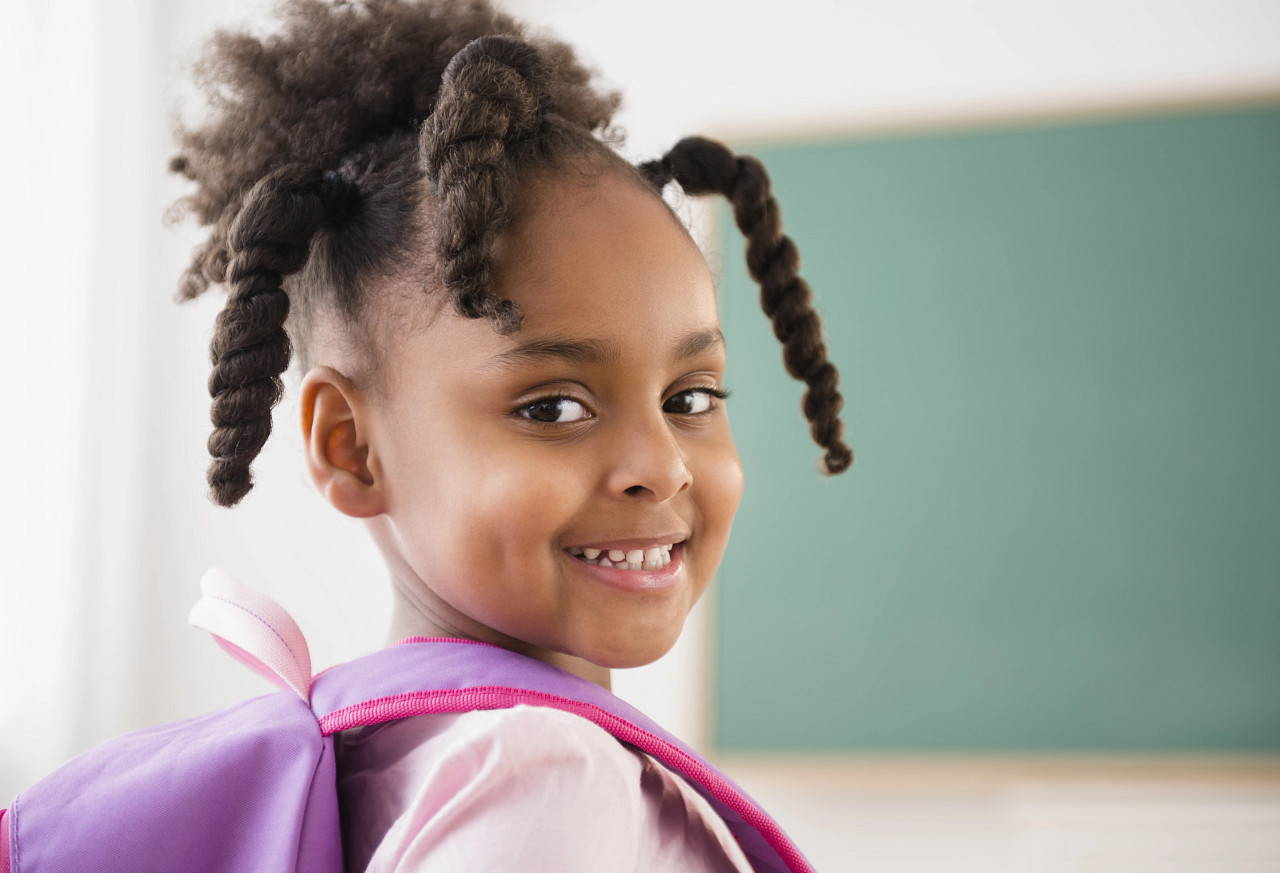 Student story provided by No Kid Hungry
Center Pole, Montana
Located at the foot of the Little Bighorn National Monument on the Crow Indian Reservation, the Center Pole provides food delivery, operates a food pantry, promotes entrepreneurship, and works to strengthen the culture and sovereignty of Native Communities.
When the pandemic hit and many members of the tribal community came back to the reservation after losing jobs or housing, the Center Pole sprang into action to make sure over 50,000 healthy meals were provided through 7 sites.
Thanks to a grant from No Kid Hungry, this organization was able to continue its food recovery project in Billings and redistribute recovered food across two reservations.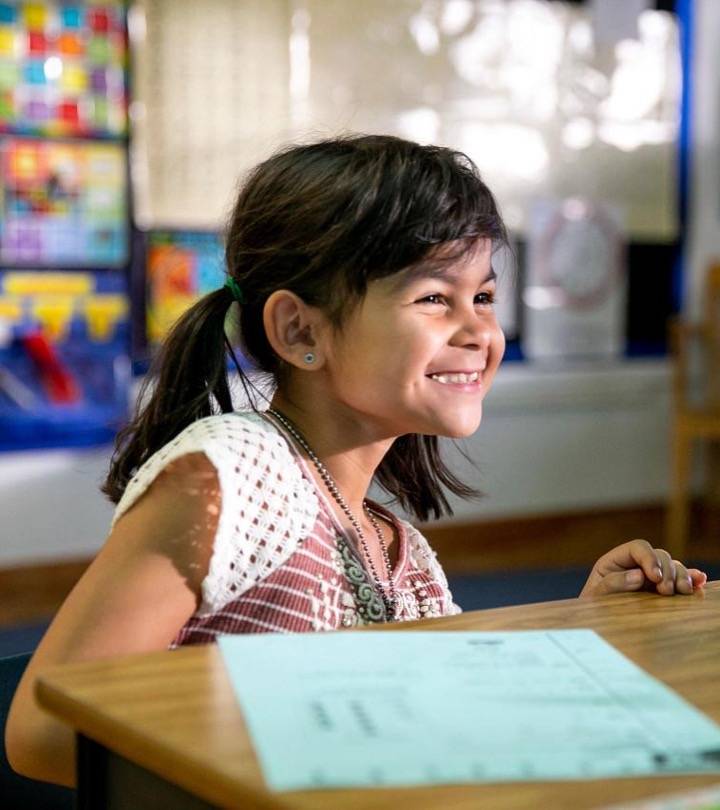 Student story provided by No Kid Hungry
Reedsport School District, Oregon
A small but mighty community in Western Oregon, Reedsport School District maintained 40 meal sites and provided over 58,000 meals to kids during the spring and summer of 2020. Parents and students relied on the grab-and-go sites to get them through the first few months of the pandemic.
The need in the community was clear. One student even showed up at 7:30 in the morning at a staff member's house to make sure the meals would continue in the summer months. Amidst so much uncertainty, Reedsport School District was dedicated to providing meals to all of their students throughout the crisis.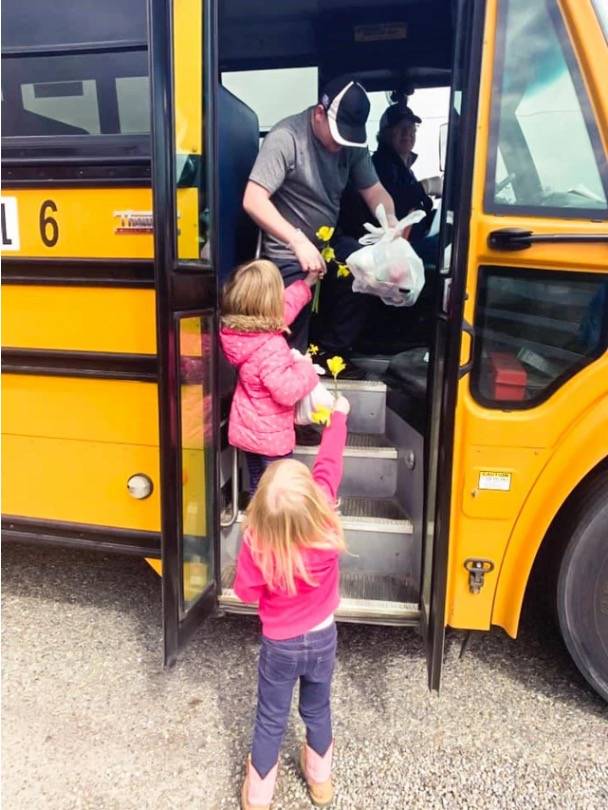 Student story provided by No Kid Hungry
Grant Rivera Superintendent,

Marietta Georgia
"If you ever wonder whether the funds of a philanthropic giant trickle down to make a difference in the lives of students in a small town, just come to Georgia. These kids are getting meals because of you. Show me a child who doesn't eat well and I'll show you a child who doesn't learn."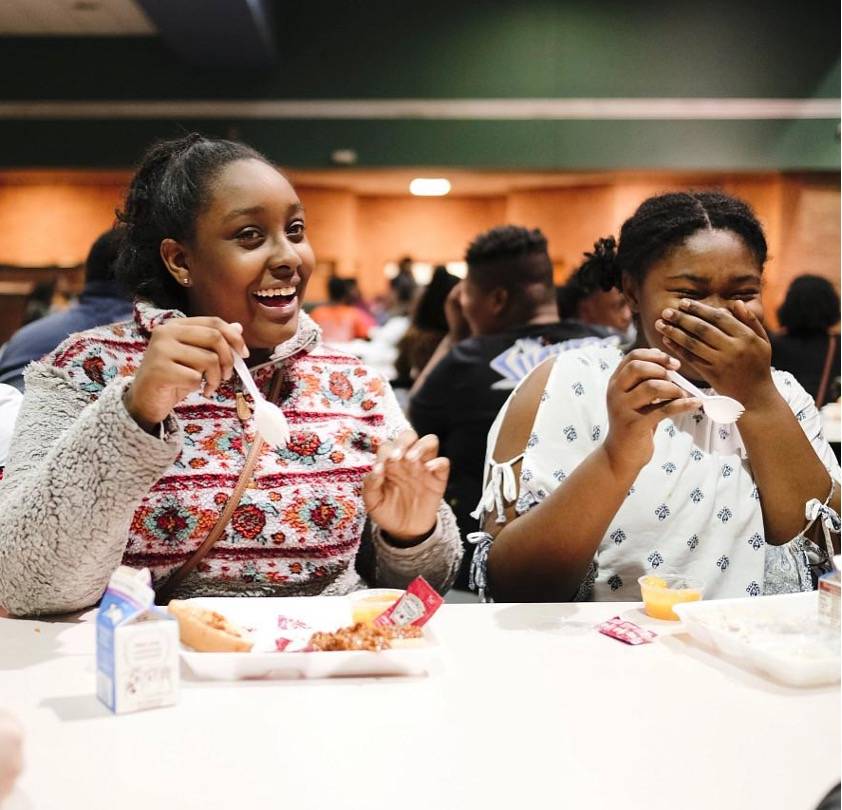 Student story provided by No Kid Hungry