January always provides a welcome opportunity for a fresh start, to turn the page on the previous year and start anew. This past month, this has felt especially true. As the winter wears on, the ringing in of the New Year felt like a moment of lightness – of real promise and potential.
Although our daily reality doesn't look very different – we're still working from home, zoom-ing with family, and bundling up to brave a (rare) outdoor brunch here in the city – it feels like the light at the end of the tunnel is shining brighter.
Or maybe we are just better equipped to see it, armed with the positivity that a new year, and the promise of change, brings. Some beautiful words spoken by an incredible change-maker, and the youngest inaugural poet in U.S. history, have stayed with me since she spoke them.
When day comes we step out of the shade,
aflame and unafraid,
the new dawn blooms as we free it.
For there is always light,
if only we're brave enough to see it.
If only we're brave enough to be it.
– Amanda Gorman
While 2021 will surely bring its own new and continuing challenges, there is always kindness, optimism, and opportunities for activism. There is always light.
Here are a few things I've been loving and living in, this past month:

In true 2021 fashion, we kicked off the new year with a tote inspired by change. Our Change Maker tote is sunny and optimistic, and inspired by our community and your dedication to creating positive change every single day.
We are putting the finishing touches on our 2020 giving report, but to give you a little preview, in 2020 alone you helped us provide over 8 million school meals. Eight. Million. Just let that sink in. In a year when our cause became more important than ever, we're in awe of your impact.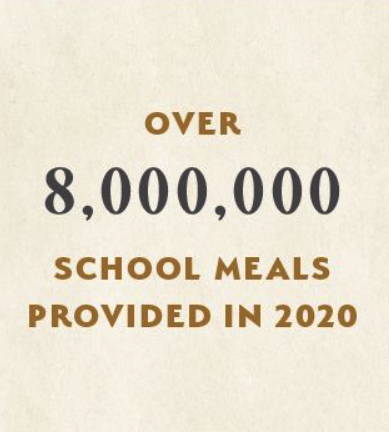 One of my New Year's resolutions for 2021 was to try to meditate for at least 5 mins a day. While I have honestly not done this everyday, I have been appreciating moments of peace and clarity via the Headspace app. I am also in the midst of reading Thich Nhat Hanh's book "Fear: Essential Wisdom for Getting Through the Storm" which I highly recommend, especially during these more difficult times.  
I have never been much of a baker, but have been making this Apple Butter Quick Bread by Erin Jeanne McDowell on repeat for my family and friends, which I discovered on the New York Times Cooking app. As the recipe title claims, it is super easy, quick, and very cozy and delicious.
FEED's biggest challenge during this unprecedented time was making the decision, amid so much uncertainty, to close our FEED Shop & Cafe in BK for a good chunk of 2020 and we have decided to re-shut it temporarily this winter. That said, I am eternally grateful to our awesome FEED community who continues to shop, support, and engage with us online, where we are happily open 24/7😊.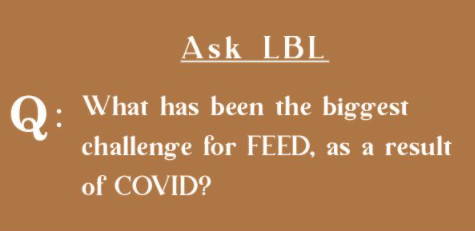 ---
Shop my January Favorites: