Letter from Lauren: March

March is Women's History Month. As a team of all women, supporting women and girls is integral to everything we do at FEED. It's also central to our mission of fighting childhood hunger. According to our partners at the UN World Food Programme, women and girls represent more than 70% of people facing chronic hunger. 
Especially this year, Women's History Month feels all the more relevant, as we continue to see the negative effects of the pandemic on women and on the ongoing fight for equity. This past September, four times as many women as men dropped out of the labor force, many reporting a lack of childcare. An article in The Washington Post over the summer predicted the pandemic would set women back an entire generation.
On International Women's Day, we launched a limited-edition collection of totes in partnership with Every Mother Counts. Each tote makes a $5 donation to help support access to safe, equitable, and respectful maternity care for women everywhere. This partnership is especially meaningful to me as I am on the brink of welcoming my third child into the world next month. =)
This will be my last longer-form letter until post-baby, so I'll leave you with some hopes for the new seasons to come. I am hopeful that as we shake off the last month of winter and head into Spring, we can move forward with renewed vigor and focus on unity, kindness, equity, and respect.
I am hopeful that as we start to slowly emerge over the next few months, we can remember the learnings and awakenings of the past year and put them to good use, particularly to help our neighbors in need. Most of all, I am just filled with hope.
Here are a few things I've been loving and living in, this past month:

---
Last week, in response to the increase in attacks on Asian Americans, we began collecting donations at checkout to support the AALDEF, The Asian American Legal Defense and Education Fund, and matched all donations made in the first 48 hours.
There is no room for hatred and we stand vehemently against all acts of racism. If you can, I hope you'll donate at checkout to support their work.
Listening, Watching, Reading

I recently listened to, and loved, a conversation on the goop podcast between Gwyneth Paltrow and Adam Grant discussing his new book, "Think Again." One particular moment that struck a nerve for me was the idea of leading with 'confident humility' – being confident in your abilities, knowledge, and experience, but leaving room for new ways of thinking and new perspectives.  
Ask LBL: What else can an individual do to help fight hunger right now?

Unfortunately, hunger and food insecurity are on the rise, around the globe. It's more important than ever for all of us as individuals to take action. The most immediate and direct action is a donation, even a small amount, to an organization on the frontlines. This could be your local food bank or our giving partners are a fantastic option – No Kid Hungry, The UN WFP, and Akshaya Patra. Second, you can volunteer. Most hunger fighting organizations in the U.S. rely on volunteer manpower in order to operate. COVID has made this a bit more tricky, but there still are safe ways to lend a helping hand. And lastly, I would encourage you to rally your friends around the cause of hunger by letting them know this is a cause you care about. One way to do that is to host a FEED Supper, either in-person or virtually, to help raise awareness about the issue and money for Feeding America. You can also use your platform, whether that's a blog or an instagram account, to raise awareness and educate.
Cooking, Baking (and Eating)

True to my Texas roots, I have been loving a good breakfast taco in the morning. Most of the time I keep it simple and easy – scrambled eggs with scallions and some cheddar cheese, topped with salsa and avocado, wrapped in a lukewarm tortilla. The key is in the ingredients. I am partial to Vista Hermosa flour tortillas and fresh salsa when possible.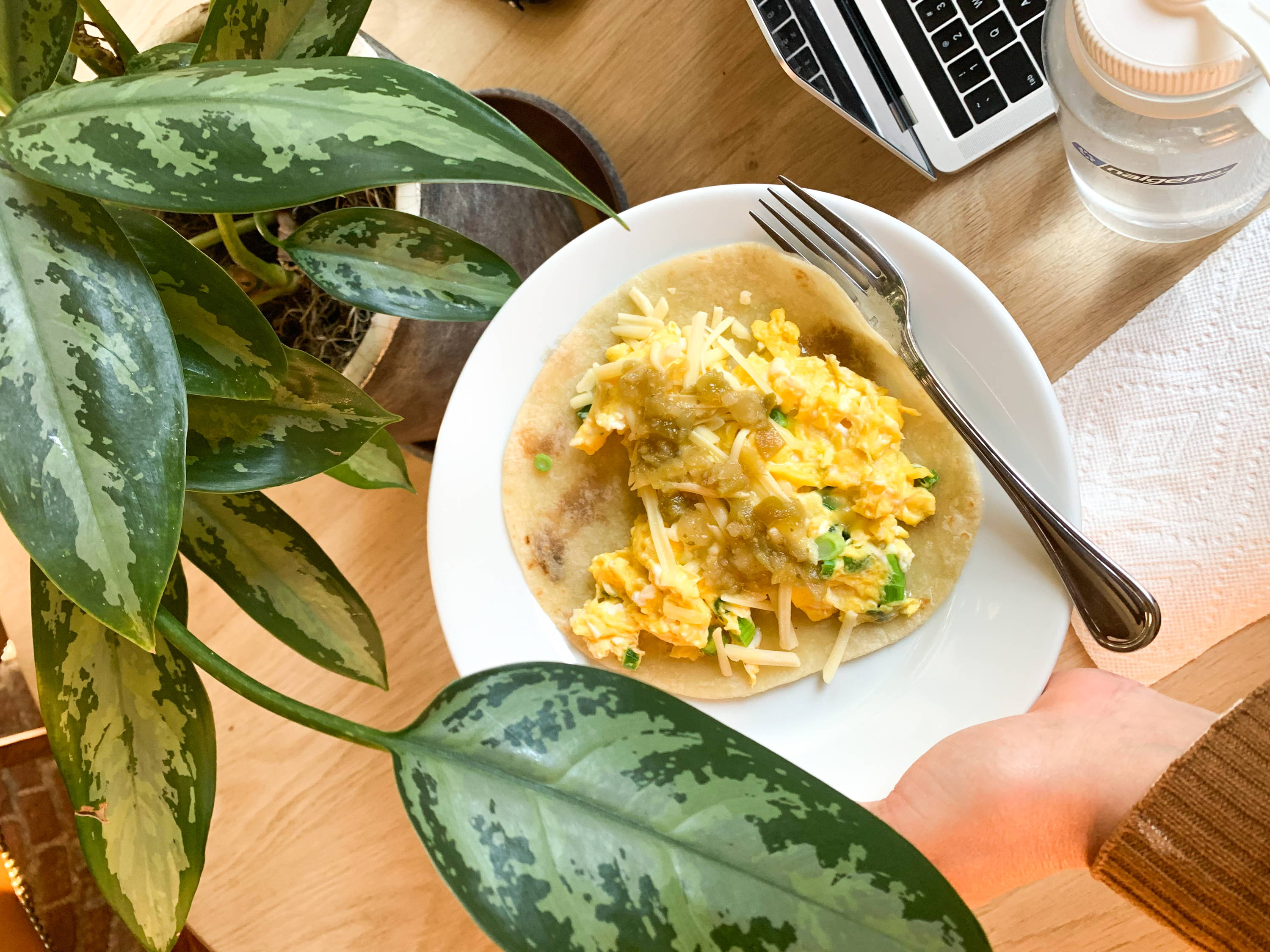 This month we launched a collection that we're so proud of – a trio of bags made from post-consumer plastic bottles. As the warmer months approach, I'm predicting I'll be reaching for these bags almost daily. Especially with kiddos and summer activities, these wipeable, water-resistant, lightweight bags are exactly what I need.
---
For a long time, I have been a fan of cuddle + kind, which is a family founded and run company that makes adorable hand-knit dolls. For each doll sold they donate 10 meals to kids around the world. Obviously, I love their mission and their adorable dolls, as do my kids! A few of my other favorite female-owned brands are Maisonette, Lingua Franca, Package Free, Golde and Brother Vellies.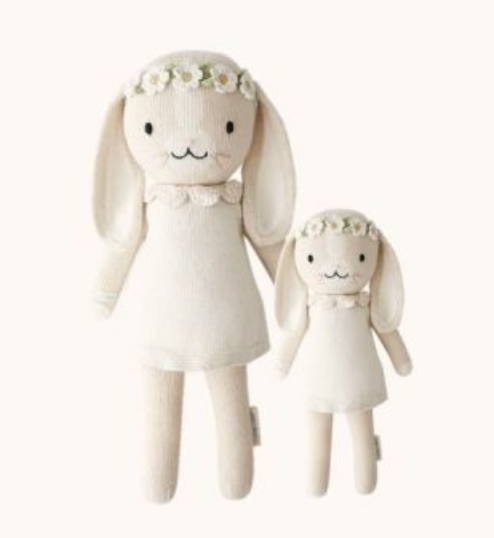 ---