The Work Collection
As seen on Katie Sturino, Body Acceptance Advocate & Founder, Megababe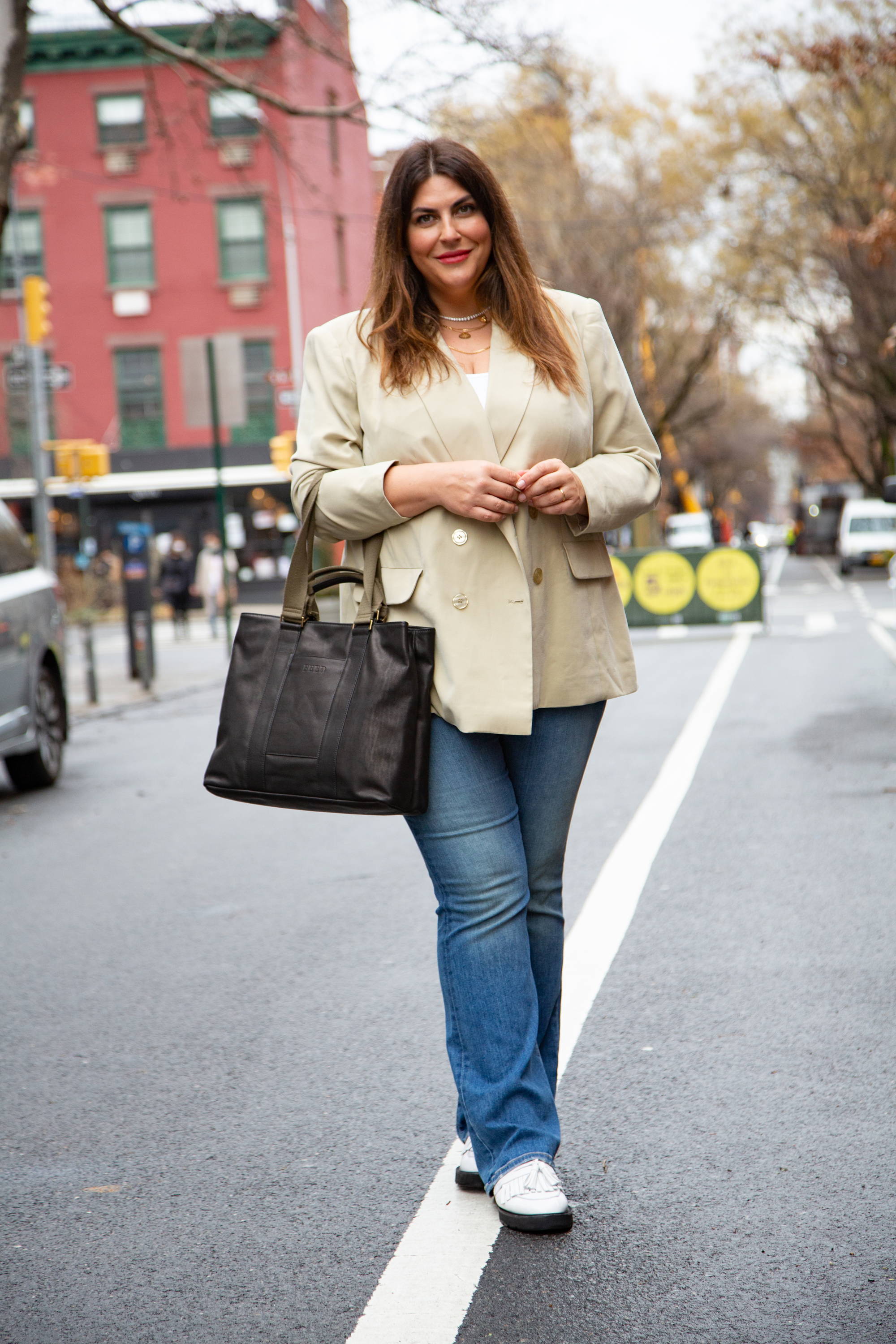 1. What does work look like for you these days?
I wear a lot of work hats so every day is different. I love creating content for my Instagram account @katiesturino, which could be a brand partnership or one of my viral series like #SuperSizeTheLook. As the founder of Megababe, I meet regularly with my team on Zoom to talk product, social media, press, marketing, etc. I'm currently recording the third season of my podcast Boob Sweat, hatching ideas for my next book, and working on a TV project. My calendar is not fun, but I love what I do!
2. What is your favorite part of your daily routine?
I start each day with a family walk to get coffee. Me, my husband John Sturino (yes, he took my name) and our dog Cheese hit the pavement together in the early morning. It clears my head and fills my cup.
LEATHER WORK BAG - $298.00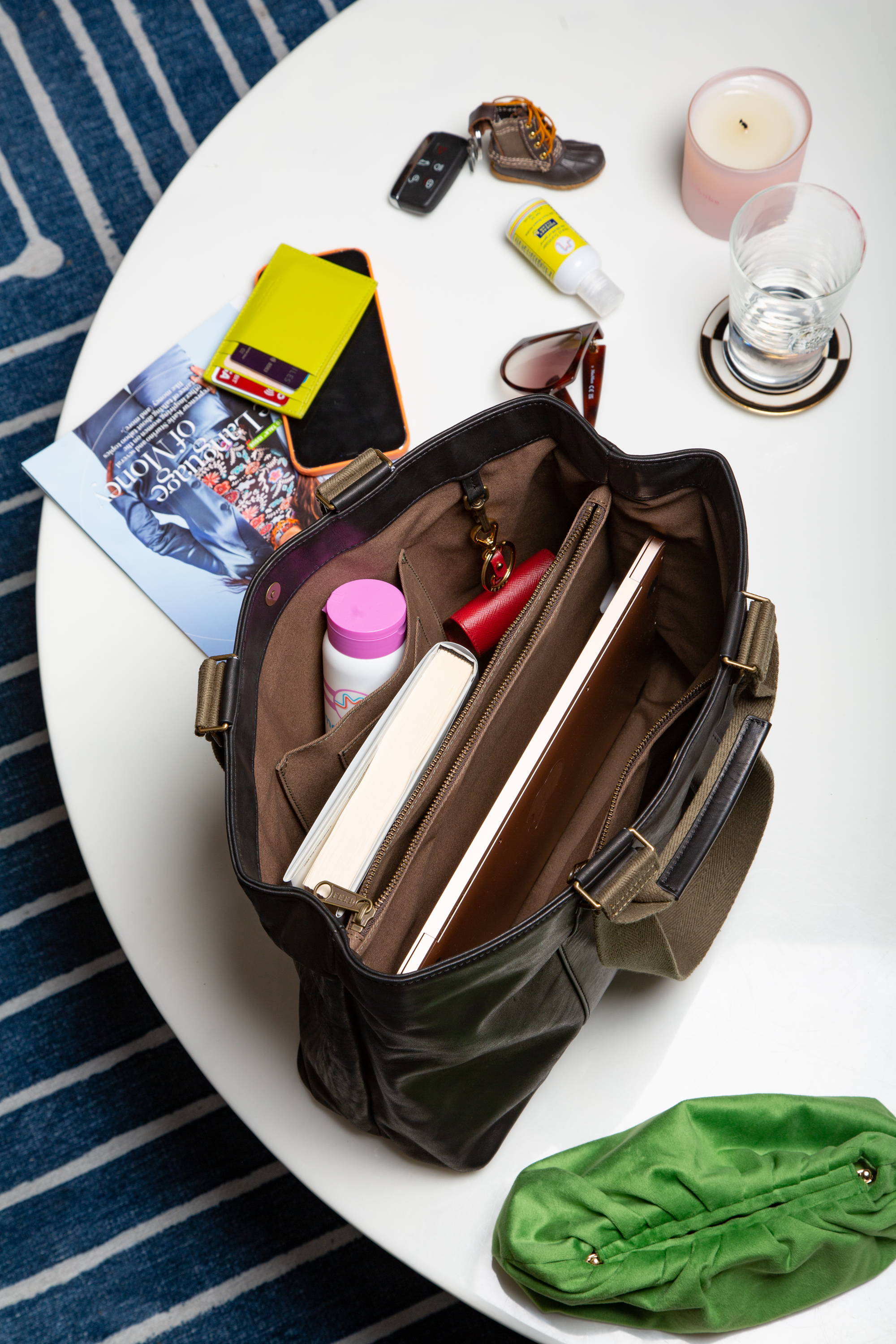 3. How would you describe your personal style in three words?
Can I do more than three? Your rich aunt dressed as a kindergartner.
4. What are three things you always have in your work bag?
My phone because it's how I work.
Megababe hand sanitizer because I'm a germaphobe and it's a dirty, dirty world out there.
Megababe Thigh Rescue because you are too cute to chafe, and I don't want thigh chafe ruining my day.
5. What cause or issue drives you? How do you get involved & help make a difference?
I'm a devout animal lover and I do a lot of work to raise awareness around the horror of puppy mills and encourage an "adopt don't shop" approach to pet ownership.