The Work Collection: Meet Ubah Hassan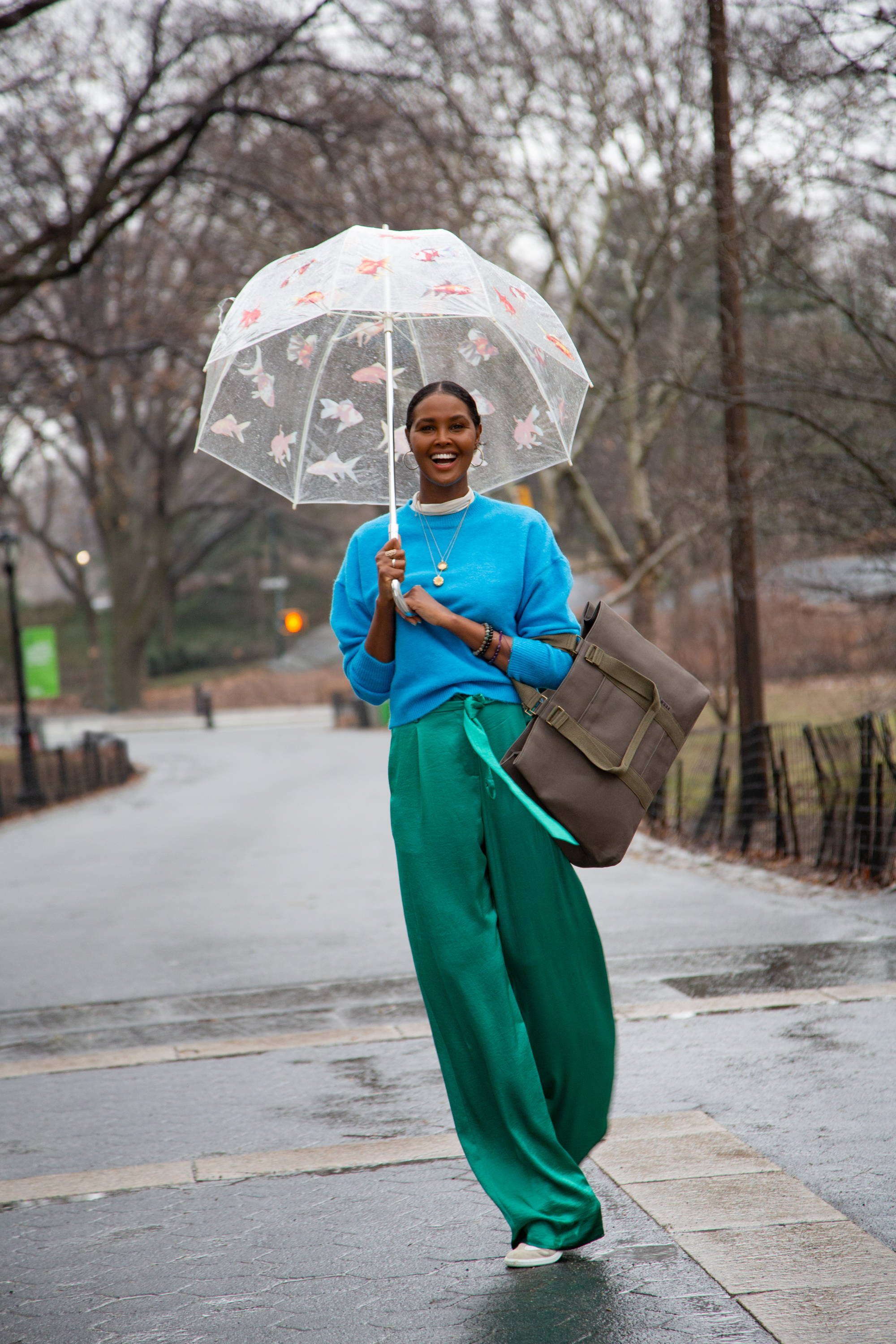 1. What does work look like for you these days?
My daily routine changes often as my schedule is never the same. If I'm doing a photo shoot that day I wake up around 6 AM, I meditate for 10 mins, return some customer emails for Ubah Hot, have my ginger tea, then I walk to work for like 30 mins for a little exercise. On my days off I wake up around 7-30AM, I meditate for 10 mins and sometimes I write in my journal for a while. Then I return emails for Ubah Hot while drinking my ginger tea, then go out for breakfast (I love to eat breakfast out on my days off!). After breakfast I usually will have a conference call with my team in LA around 11PM EST. I often will go for a stroll while on conference call to get my walk for the day in…and if it's a zoom meeting then I will go back home to do it there. The only thing that is consistent is my 10 minute meditation and the ginger tea. Everything else changes all the time to accommodate both Ubah Hot and my day job (modeling) schedule!
2. What is your favorite part of your daily routine?
Going for a morning walk.
OVERSIZED WORK BAG - $198.00
3. How would you describe your personal style in three words?
Comfortable, elegant and romantic.
4. What are three things you always have in your work bag?
My phone, pen, and note book.
5. What cause or issue drives you? How do you get involved & help make a difference?
At the moment I have been focusing on starting a company (my line of hot sauces, Ubah Hot!) and I try to give advice to women who are starting a business.