The Work Collection
As seen on Dr. Mariel Buqué, Psychologist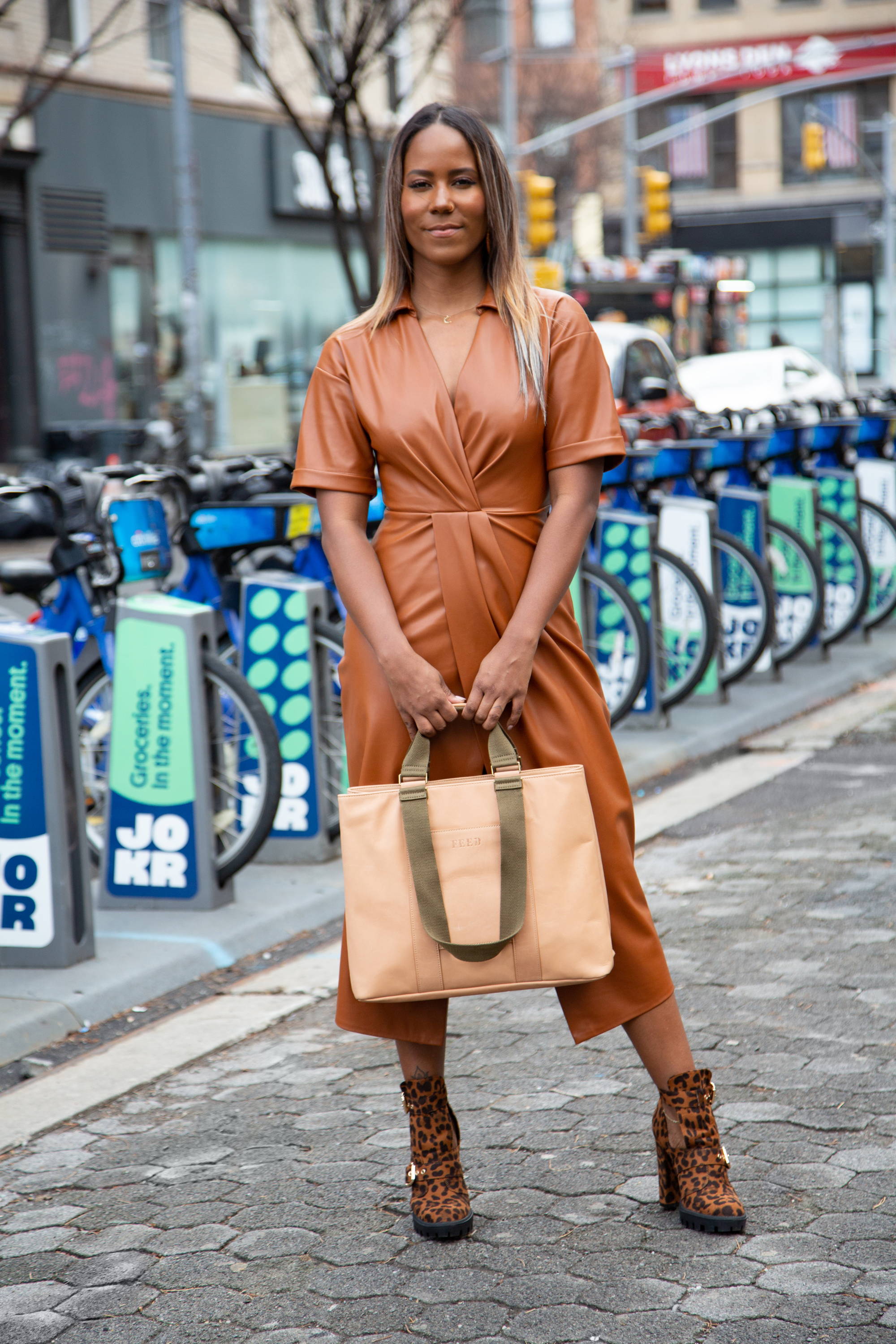 1. What does work look like for you these days?
Work is very balanced for me nowadays, because I have scaled back on any projects or client sessions to keep me in balance. Balance is such an essential aspect of overall health, so I'm very cautious of how much I take on so that I don't disrupt my own balance.
2. What is your favorite part of your daily routine?
My daily tea time is truly my favorite part. It's a moment in my day when I can slow down and be mindful of myself in mind, body, and spirit and it offers me a healthy check-in that I appreciate integrating into my life.
LEATHER WORK BAG - $298.00
100 Meals
Add to Bag
3. How would you describe your personal style in three words?
Edgy, comfy, chic.
4. What are three things you always have in your work bag?
My laptop, hand sanitizer, and my phone are a must these days
5. What cause or issue drives you? How do you get involved & help make a difference?
I'm specifically invested in any efforts towards racial and economic equality. Currently, I consult with organizations from across the world to help them promote better efforts toward achieving more equity and inclusion.